Research & Academic Centers and Scientific Institutions

How we cooperate with Research & Academic Centers, Scientific Societies and Associations

Complexity, long development times, high risks and costs make it difficult for an individual company to succeed in developing innovative pharmaceuticals. This is why Angelini Pharma R&D cooperates and partners with universities and higher education institutions to exchange knowledge, share laboratories and define best practices.
Cooperation is an important part of the complex R&D scientific network in which scientists and technicians interact in various ways and at different levels (scientific contact, research cooperation, service agreements, joint-labs, consultancy). Angelini Pharma is a key player in this network, cooperating with Hospitals, Research Centers, Pharma Biotech and CROs (Contract Research Organisations), both nationally and internationally, to favour innovation.
Some highlights of Angelini Pharma cooperation: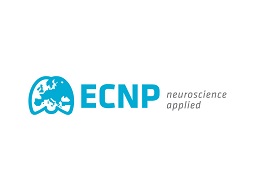 ECNP
Angelini closely cooperates with leading research networks and working groups in the field of CNS disorders to develop and deliver innovative methodologies and treatments. These networks include ECNP and the ECNP child and adolescent psychiatry.

CERTARA
Angelini Pharma is an historical partner of Certara, a global leader in biosimulation working across all therapeutic areas to provide translational solutions from discovery to patient access and to implement drug development strategies by means of quantitative science and integrated approaches. By means of the Simcyp Mechanistic Software, predictions of drug performance from virtual populations together with modelling of drugs' behavior in paediatrics were made possible to support our drug development activities.
Link: Certara.com

PHARMASEA
Angelini Pharma is involved as stakeholder of the PHARMASEA project, led by the Department of Life and Environmental Sciences of the Polytechnic University of Marche, a European research project that integrates international expertise to answer key research questions on the occurrence, the distribution, the fate, and the biological effects of active pharmaceutical ingredients (APIs), well recognized contaminants of emerging concern (CECs) for marine ecosystems. It involves 5 research Institutions from 4 European countries (Italy, Germany, Norway and Spain) with expertise on environmental chemistry, applied biology, and ecotoxicology. 
Link: Pharmasea-aquatpoll.eu/
PHARMASEA is founded by 2020 AquaticPollutants Joint call of the AquaticPollutants ERA-NET Cofund (GA Nº 869178). This ERA-NET is an integral part of the activities developed by the Water, Oceans and AMR JPIs.

MARCHEBIOBANK
Angelini Pharma is one of the partners of MARCHEBIOBANK, a collaborative Regional platform funded by Marche Region and involving 14 partners from the business and the research sectors, and implementing activities in the field of personalized medicine focusing on drugs, diagnostics, and new therapeutic approaches.
The general objective of the platform is to set up and stabilize a synergy-based and effective public-private collaboration on the personalized medicine within the Marche Region, in particular for the management of chronic diseases and high-medical-need oncological diseases.
Link: marchebiobank.it/en/homepage/
Marche BioBank is an initiative supported by the European Union - POR MARCHE FESR 2014/2020 - Asse 1, OS 2, Azione 2.1 - Intervento 2.1.1 – Sostegno allo sviluppo di una piattaforma di ricerca collaborativa negli ambiti della specializzazione intelligente. Thematic Area: "Medicina personalizzata, farmaci e nuovi approcci terapeutici".

ETERNAL
Angelini Pharma is one of the partners of "ETERNAL: Boosting the reduction of the environmental impact of pharmaceutical products throughout their entire life cycle".
ETERNAL is a Horizon Europe project, coordinated by the Instituto Tecnológico del Plástico (AIMPLAS) with 16 EU and UK partners from pharmaceuticals manufacturing value-chain, world-leading academics, specialist research centres and innovative SMEs. ETERNAL will contribute to sustainable development of pharmaceutical manufacture, use and disposal, by using and promoting full life cycle approaches covering design, manufacture, usage, and disposal.
Angelini Pharma will actively participate through 2 different case studies, focused on substitution of appropriate treatment of recycled solvents and continuous manufacturing.
Link: eternalproject.eu/
This project has received funding from the European Union's Horizon Europe Framework Programme (HORIZON) under grant agreement No 101057668.
INCiPiT - ITALIAN NETWORK FOR PAEDIATRIC CLINICAL TRIALS
Angelini is closely cooperating with INCiPiT to the strategy of the Paediatric Investigational Plan of cenobamate and the related regulatory and clinical documentation.