A journey into Discovery: European Researchers' Night Lights Up 26 Nations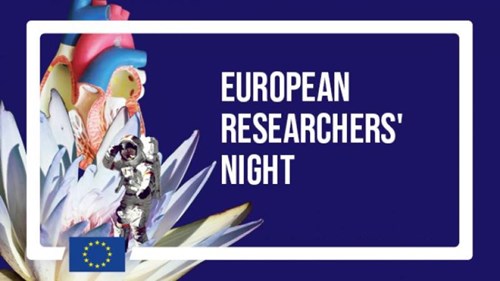 Launched back in 2005, the European Researchers' Night has become an annual event that is celebrated across Europe on September 29. This event aims to foster a deep appreciation for science and its profound influence on our everyday lives, encouraging both scientists and the public to embark on a journey of discovery through engaging and entertaining activities.
"Scientific research is the driving force behind today's world and the architect of tomorrow's" declared Matteo Vergassola, Translational Scientist  at Angelini Pharma. "I often reflect on the wisdom of Marie Skłodowska-Curie, who famously said 'Nothing in life is to be feared; it is only to be understood. Now is the time to understand more so that we may fear less.' In our case, our goal is not only to understand but also to deliver effective therapies to those in need, enhancing their quality of life. Research, especially in neuroscience, is an incredible journey in trying to resolve how our brain works and how we can improve our brain health".
This annual extravaganza is deeply rooted in the legacy of Marie Skłodowska-Curie herself, an extraordinary scientist renowned for her pioneering achievements. She was not only the first woman to clinch a Nobel Prize but also the first person to secure this prestigious honor twice, in two distinct scientific domains—physics and chemistry.
"With her passion for discovery and innovation, along with her contribution to the scientific progress, even after decades She continues to be an enduring inspiration for the current and future generations of women committed in science and research and all champions of diversity and inclusion. These values hold great importance for Angelini Pharma, both in our research endeavors and within our workplace" added Martina Barcaroli, Senior Study Manager.
Each year, over 1.5 million visitors, including numerous children, young enthusiasts, and families, have the chance to interact with researchers. They get to revel in the magic of science and innovation through a captivating array of shows, hands-on experiments, games, quizzes, competitions, exhibitions, and digital activities, all presented in various European languages.
To explore the full list of the 55 captivating events scheduled for September 29, head over to the official website of the European Researchers' Night. It's an evening that promises to kindle your curiosity, ignite your love for science, and leave you with a deeper understanding of the wondrous world of research.