Angelini Pharma presents Lampi (Lightnings), an auteur short film on brain health

Angelini Pharma presents Lampi (Lightnings), a short film directed by Paolo Santamaria that aims to raise awareness about brain health, in particular neurological diseases, and the stigma that still surrounds patients suffering from them and leads to their isolation.
The uniqueness of each individual human being is invaluable, and Lampi (Lightnings) tells this story with sensitivity and empathy, allowing the viewer to identify with the story of Viola, a former water polo champion who retires after an accident and discovers that she has the "special ability" of emitting flashes of electric light from her body, particularly from her hands. It is an uncontrollable gesture that causes her discomfort even when she is inside a pool full of people during one of her regular training sessions.
Viola's character is inspired by those human superheroes who often suffer as a result of their special abilities and tend to isolate themselves from the outside world.
The final message of the short film, however, conveys a positive vision of the future: sometimes all it takes is a simple encounter to change the perspective of our perceptions and understand that what we think of as weaknesses are actually strengths, factors that can make us unique.
Through the film's oneiric metaphor, Angelini Pharma intends to contribute to putting brain health, which is recognised by the World Health Organisation as one of the priorities for action in the coming years, back on the political agenda.
Meet the film director and cast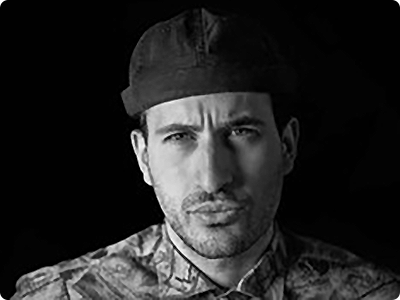 Paolo Santamaria - Director
Born in 1990 in the Italian region of Abruzzo. A film lover since childhood, he obtained a diploma in directing and filmmaking at the National Cinema School - Experimental Cinematography Centre.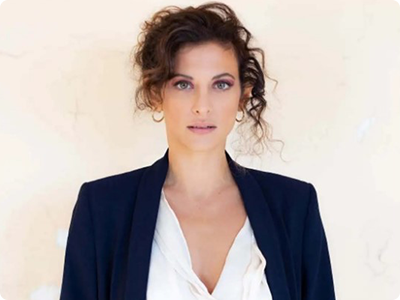 Marta Bulgherini – Viola
Marta plays Viola in the short film. She was born in Rome on 24 February 1991, where she also grew up and studied. Until the age of majority she practised artistic gymnastics at a competitive level. She then moved on to acting, graduating from the G. Diotaiuti Conservatoire and the Experimental Cinematography Centre in Rome.
Luca Mascolo - Andrea
Luca plays Andrea, a mysterious man the protagonist meets at a bus stop. He was born in Sora, in central Italy and after completing a three-year degree in Performing Arts at Roma Tre University, he graduated as an actor from the National Academy of Dramatic Art "Silvio d'Amico" in Rome in 2010.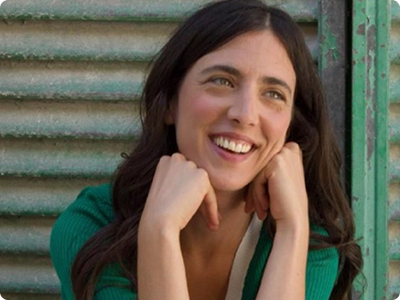 Marina Savino - Ambra
Marina plays Ambra, the protagonist's sister. She graduated in acting from the Experimental Cinematography Centre in Rome in 2015 and was chosen for her interpretative skills and her ability to interact with the world of new visual languages.